I don't normally have the tendency to cry at weddings unless I have a serious emotional connection to the bride or groom - as in, a family member or very close friend. But on a hot California afternoon in September, I found myself having to blink back tears just so I could see through my camera lens - not once, but SEVERAL times during the special day that belonged to Marco & Sandra, or "Manu," as she was affectionately known by her family. A family who, I might add, felt like people I'd known for years by the end of the night. That's how great the day was.
I had the pleasure of second-shooting a spectacular wedding alongside Mapu Mataele of
Mapuana Photography
in Southern California a few weeks ago. With my 5-month-old son in tow, we hopped on a plane to Long Beach for the weekend and left Seattle's cold and gloom for sweltering California heat. Lucky for us, my son got to bond with his G-Mom (ahem, grandma *smiles*) while I spent a good part of Saturday helping to document an amazing day.
For my Seattle-weathered skin, the heat was almost unbearable at mid-day (
yes, me, born and raised in hot and humid American Samoa, couldn't handle some real sunshine for a few hours...makes me sad just thinking about it
). Mapu and I drove to Manu's brother's home where Manu and her bridal party were getting ready, and welcomed
heaven-sent
central air conditioning when we walked inside. Having never met Manu before, I knew we were in for a stylish, fabulous wedding at the sight of her stunning
Maggie Sottero
dress,
Chinese Laundry
heels, and the beautiful white phalaenopsis orchids that adorned her hair.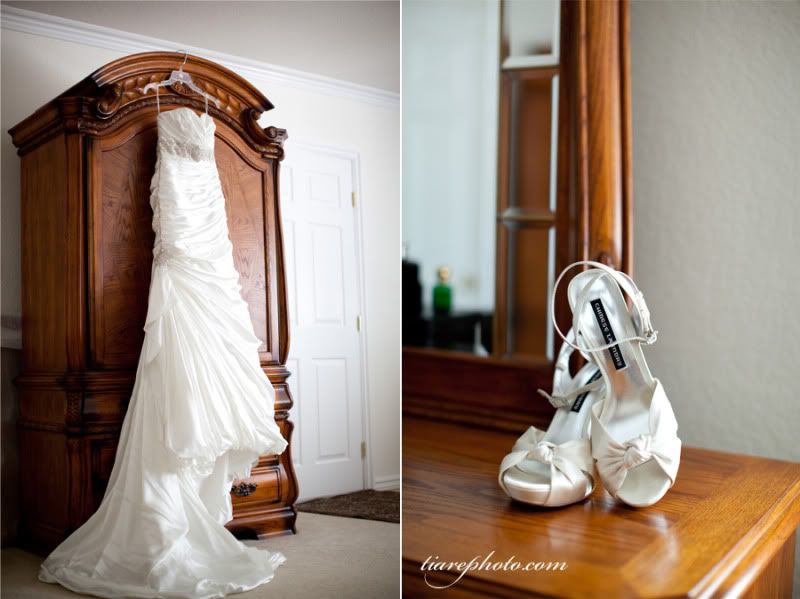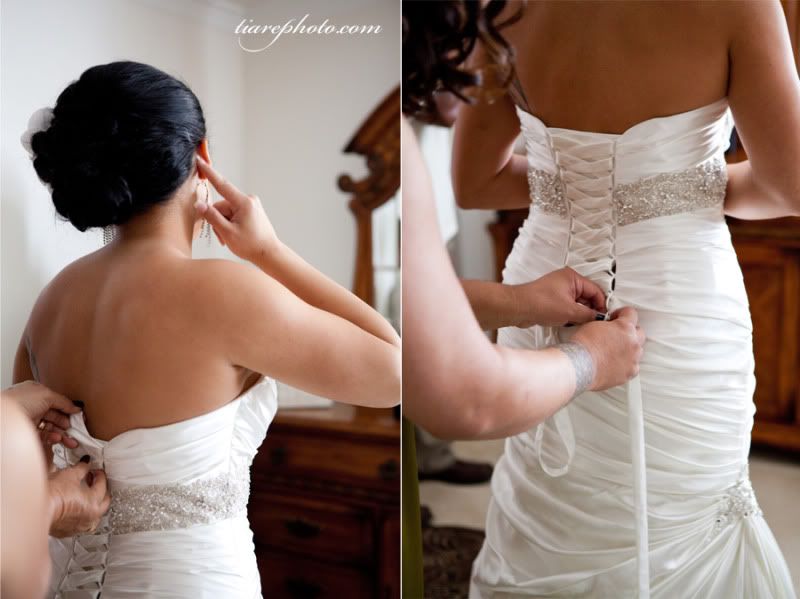 Marco and Manu solemnized their marriage and exchanged vows at the Holy Family Catholic Church in Artesia. The ceremony was beautiful, and the sounds of a well-harmonized Samoan choir filled the church. It was truly music to my ears!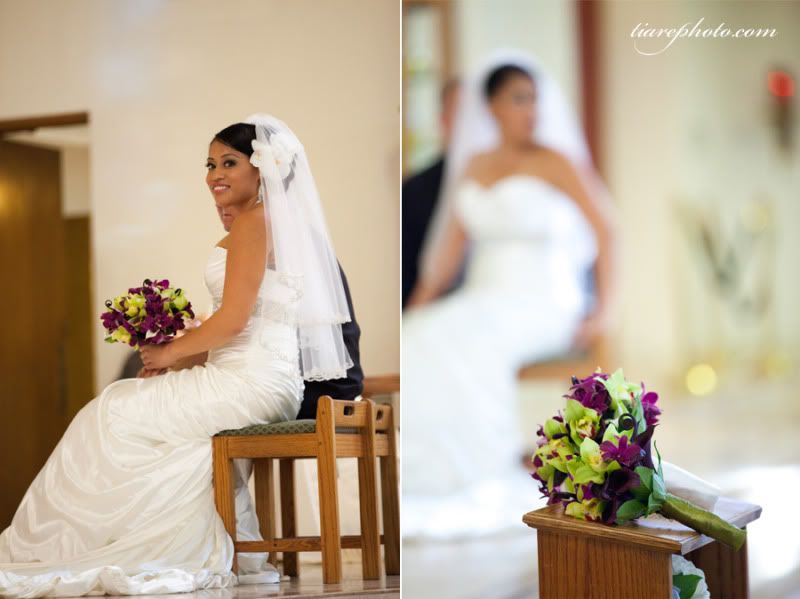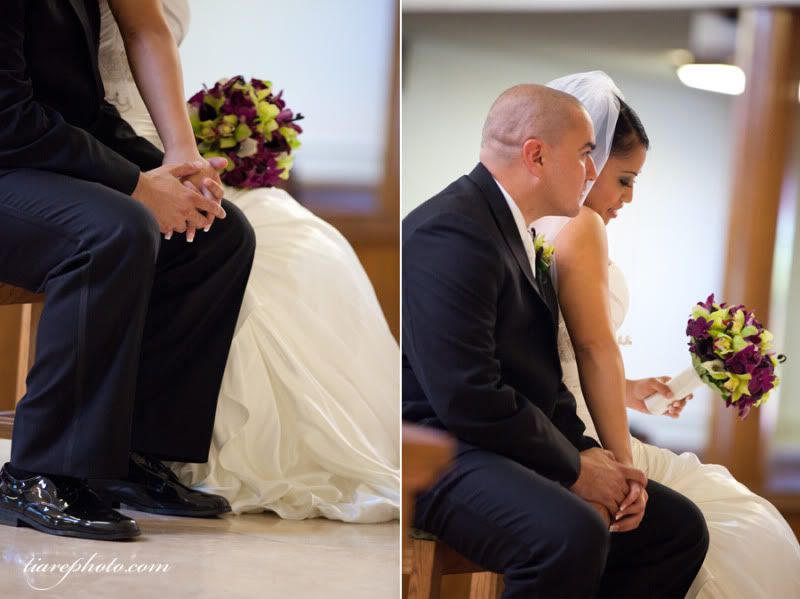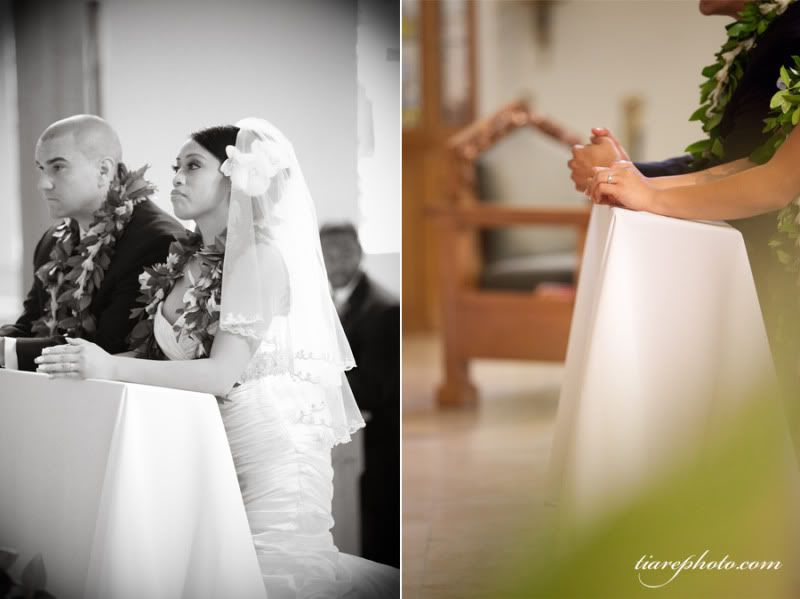 Bridal party photos were done at the nearby
Cerritos Sculpture Garden
, and the light was divine.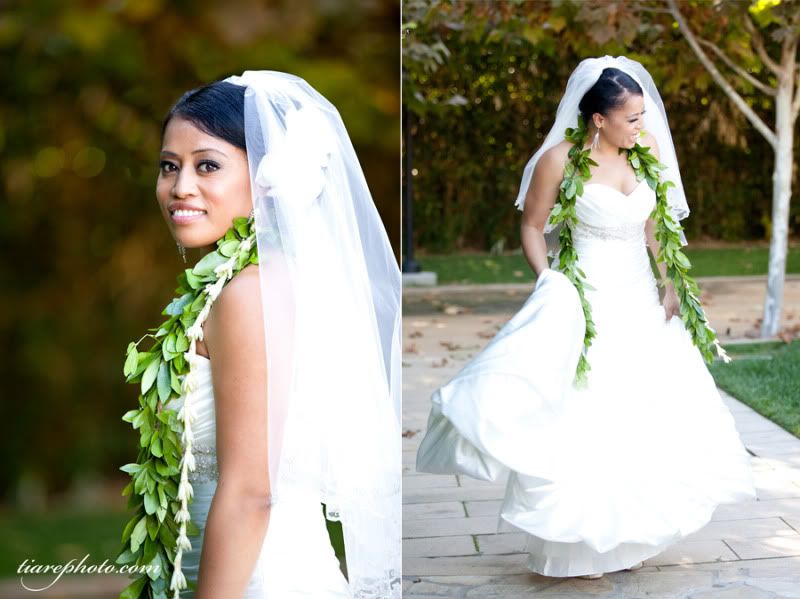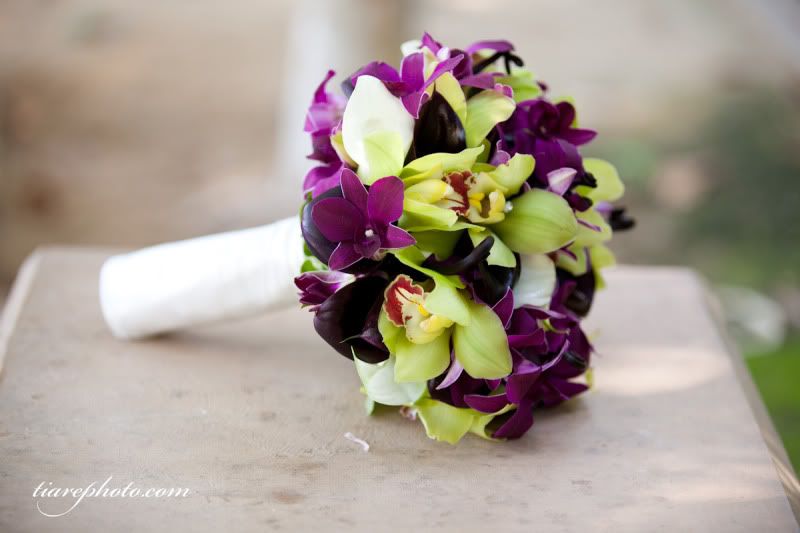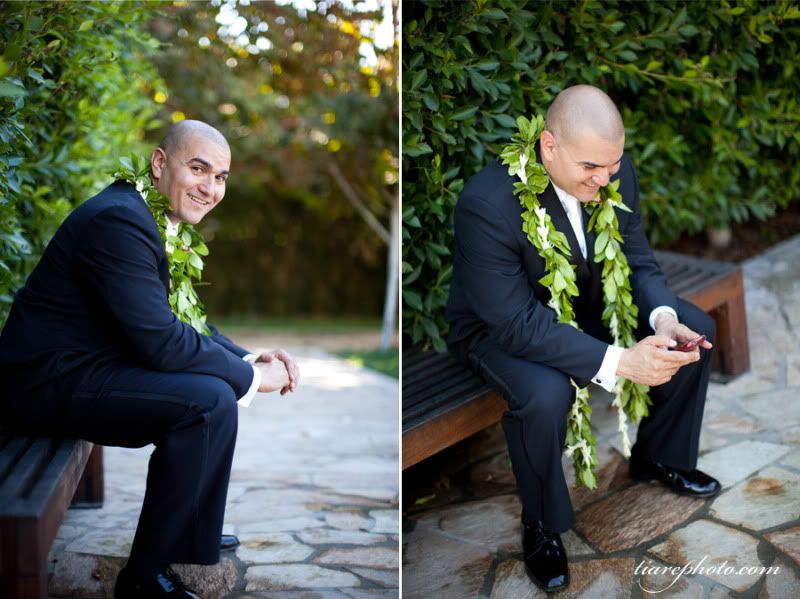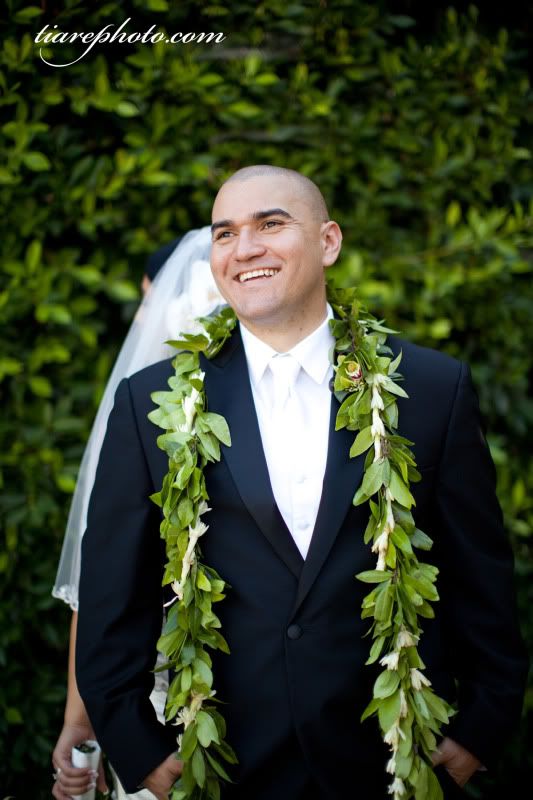 Mr. & Mrs. Marco Hernandez...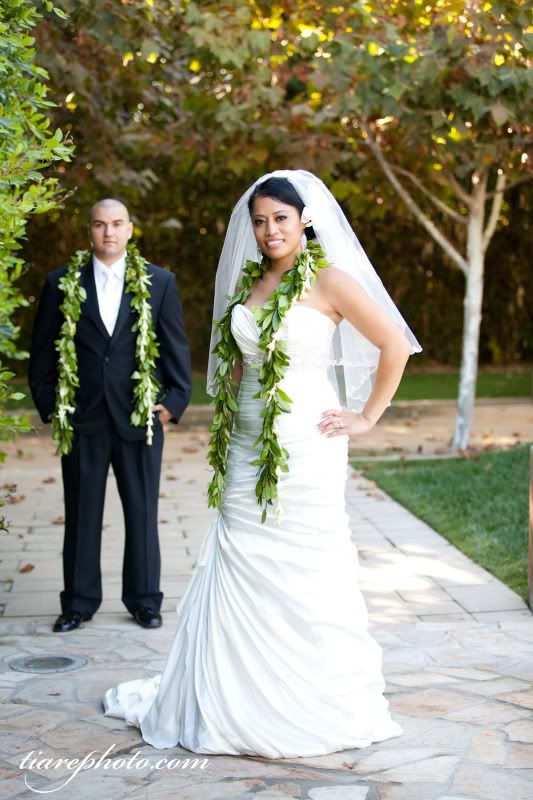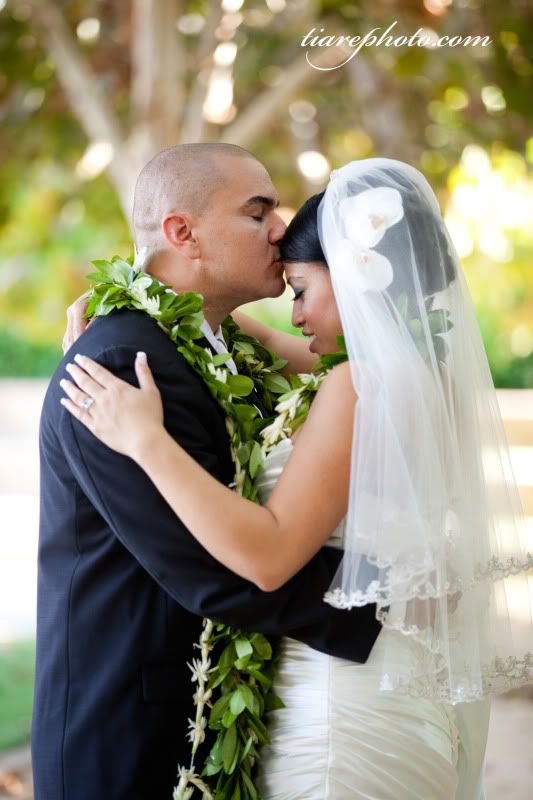 The Bride & Groom Transportation was slick!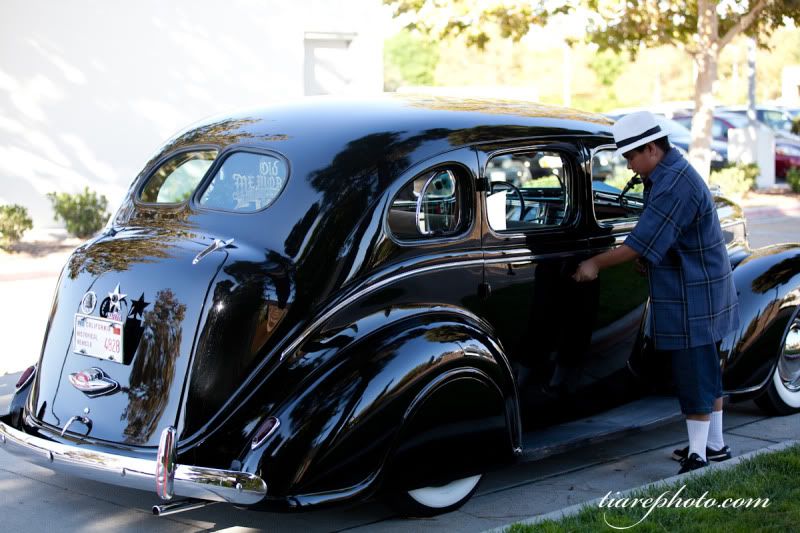 The reception was held at the
Sheraton Cerritos Hotel
and the banquet room was decorated with vibrant colors and floral arrangements.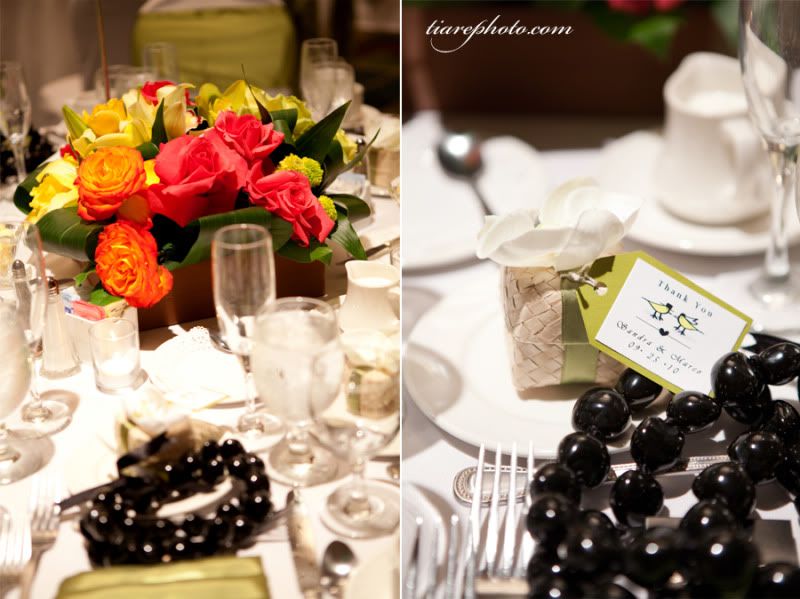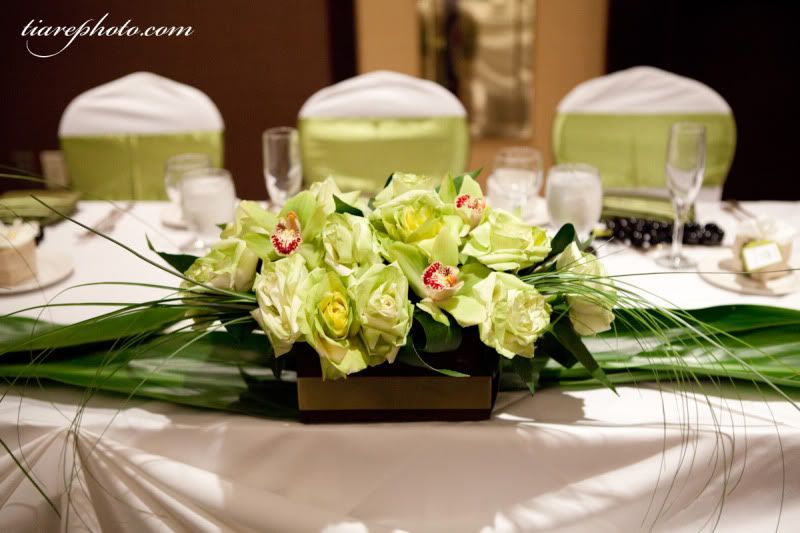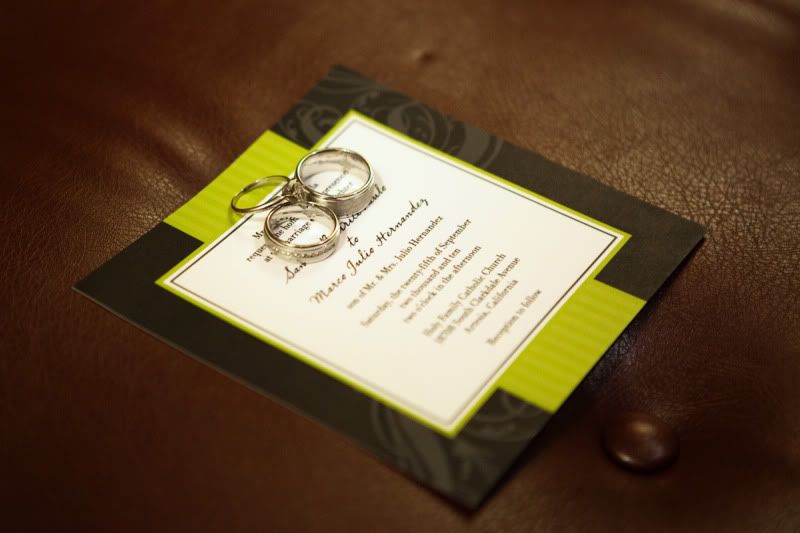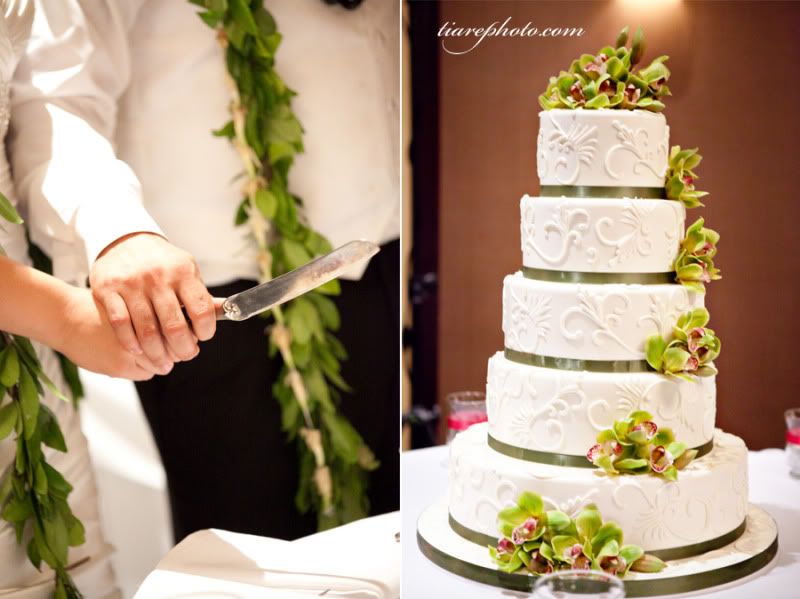 As is customary in Samoan weddings, the bride performed a Samoan
siva
, and Manu changed into traditional Samoan wear. In honor of her late father, she performed a second dance as well. The energy in the room was intense, and I found myself letting out a
faaumu
here and there in between shutter clicks...LOL! I was pretty impressed with Marco, who isn't Samoan, and his Samoan dancing abilities too!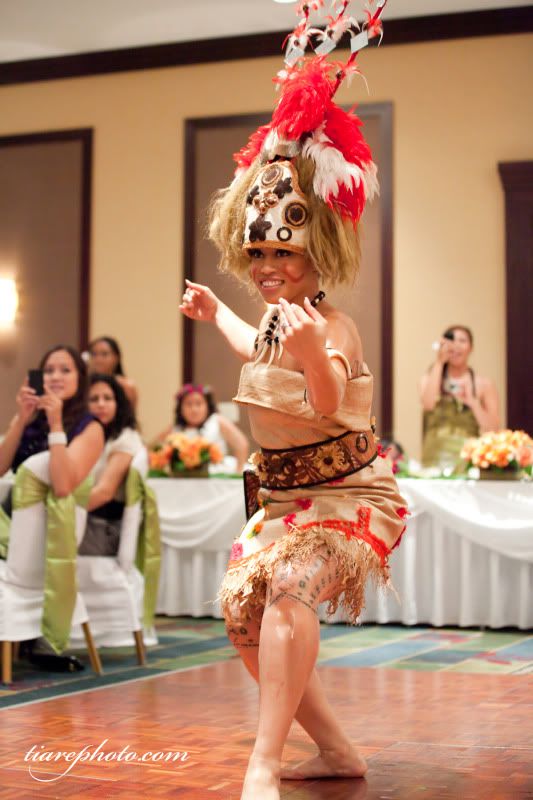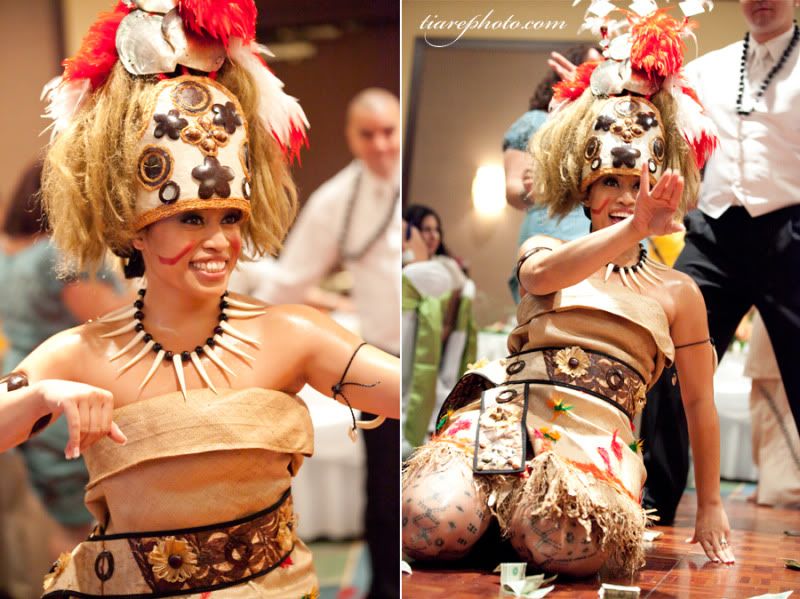 Over the course of that day, I learned that Marco and Manu met in college, and they'd been together for several years since. I'd seen first-hand, and heard as witnessed by close friends and family, how well they complimented each other, and how much they loved one another. There is no doubt in my mind that they've found, together, their true life partners. It was truly a pleasure to be a part of their special day.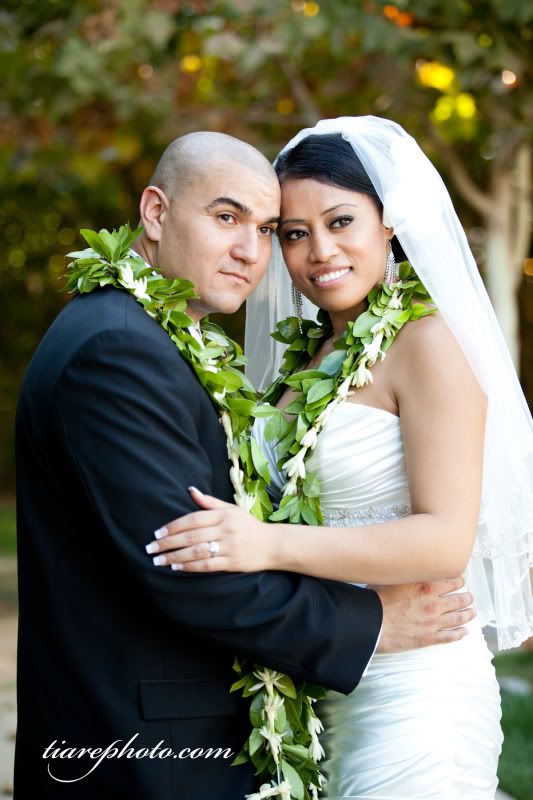 Marco & Manu, congratulations and best wishes! Ia manuia lava le ulugali'i fou!