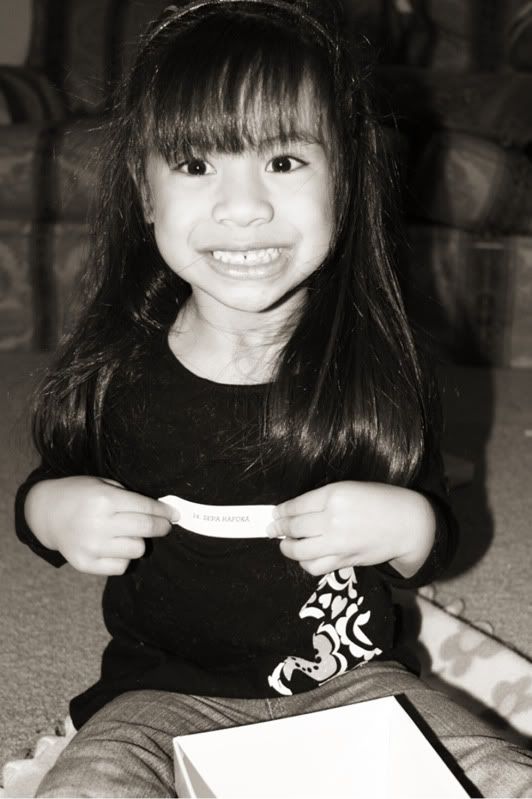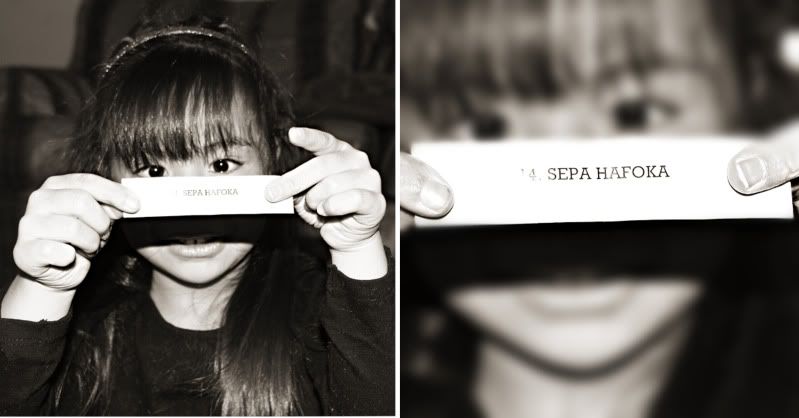 SEPA HAFOKA!!
We were a little late in doing the drawing, but the birthday girl didn't forget her big job today, and she was ultra-excited to draw a name :). These aren't the best images, but we figured we should document the drawing, so there you have it.
Congratulations Sis. Hafoka ;), and Happy Shopping!!
Thank you to everyone who participated :)!!
Love,
Pua