After weeks of procrastinating, I "pulled off" our Christmas celebration with a last-minute 4-foot tree we bought and decorated 2 days shy of the big day, chocolate chip cookies we baked for Santa, and wrapped presents that took me until 4:00 am to finish Christmas morning. The looks on the girls' faces were truly priceless as they paraded downstairs to see if Santa had come, and it was all well worth it.
I am so very thankful to have such wonderful family and friends, both near and far, who made Christmas Day all the more special.
Wishing you all peace and love this holiday season, and a very Merry Christmas - from my family to yours!




Eden, Taimane & Israel's Christmas spread..lol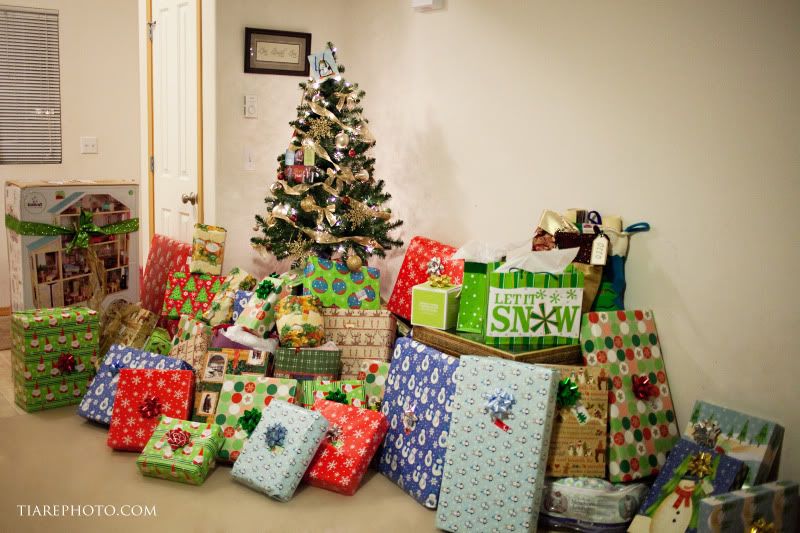 My baby's first Christmas..checking out his gifts!